España
🇪🇸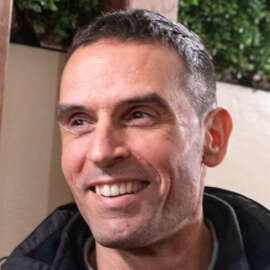 Román Gonzalvo
ASOCIACIÓN TRANSPERSONAL IBEROAMERICANA
PhD and psychologist from the Autonomous University of Madrid (Spain). Founder of the Journal of Transpersonal Research (JTR). Since 2006, he has been working with dying patients, investigating their spiritual needs, personal learning and inner transformation. The research based on that work is in the process of publication in three international impact factor scientific journals. He has organized the "1st Symposium on Transpersonal Psychology and Spirituality" in Spain in 2015 and teaches seminars on transpersonal psychology and psychotherapy at the University of Zaragoza and the Institute of Psychology Studies (ISEP), Barcelona. Currently he works as a psychotherapist in a private practice in Madrid and Tudela (Spain). Presidente de la Asociación Transpersonal Iberoamericana y fundador del Grupo de Psicología y Psicoterapia Transpersonal del Colegio Oficial de Psicología de Madrid.
🌐 http://www.romangonzalvo.com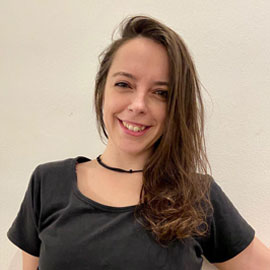 Laura F. Laguia
IBERO-AMERICAN TRANSPERSONAL ASSOCIATION
Psychologist and transpersonal psychotherapist. Master in Psychotherapy of Emotional Well-being and Clinical Psychology from the Higher Institute of Psychological Studies (ISEP). Secretary of the Ibero-American Transpersonal Association (ATI). Director and Editor of the ATI Magazine, with several publications in it. Team member at the Symposium of Transpersonal Psychology and Spirituality organized by the Ibero-American Tranpersonal Association (Tudela, Navarra). Since 2015 she has been accompanying the dying process, disability, old age and dementia with ACACIA Care. Practicing psychotherapy since 2018.
This email address is being protected from spambots. You need JavaScript enabled to view it.

España 🇪🇸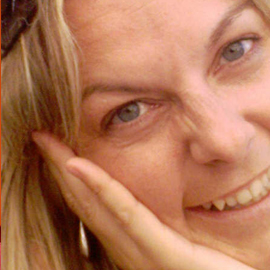 Anna Magaña
ASOCIACIÓN TRANSPERSONAL IBEROAMERICANA
Tesorera de la Asociación Transpersonal Iberoamericana. Ha sido administrativa en el mundo empresarial durante 19 años y ha trabajado en el departamento financiero, fiscal y contable de una asesoría, durante tres años y medio. Se ha formado en reiki, medicina tradicional china, hipnosis ericksoniana, narrativa terapéutica, cronobiología, homeopatía, mindfulness, psicobiología, psicología transpersonal y psicología sistémica, en la Asociación Española de Psicología Holística. También ha trabajado como coordinadora de las jornadas de psicología transpersonal organizadas por la ATI desde su comienzo en 2015.
This email address is being protected from spambots. You need JavaScript enabled to view it.

España 🇪🇸